Our Mission
Our purpose is to improve the quality of life and maximize the potential of children with disabilities in and around Charlotte, NC.  Our mission is to ease the financial burden of families raising children with disabilities by funding adaptive or medical equipment necessary to increase their mobility, gain independence, and promote physical, social, and emotional development.
According to the American Community Survey, people are considered to have a disability if they have difficulty with one or more of the following activities:
Seeing
Hearing
Concentrating or remembering (ages 5 and above)
Walking or climbing stairs (ages 5 and above)
Dressing or bathing (ages 5 and above)
Doing errands alone such as buying groceries or going to the doctor (ages 15 and above)
1 in 3 adults with disabilities (18-44 year) have an unmet healthcare need because of cost in the past year.
Over three million children (4.3% of the under-18 population) in the United States had a disability in 2019, up 0.4 percentage points since 2008.
In 2019, children living in poverty were more likely to have a disability (6.5%) than children living above the poverty threshold (3.8%).
Children with disabilities may have additional needs that prevent one or more family member from participating in the workforce.  This can create financial strain for families, and in some cases may contribute to a family's entry into poverty.
Even in high-income countries, assistive products are often rationed or not included within health and welfare schemes, leading to high out-of-pocket payments by users and their families.
Adaptive and medical equipment is vital to the overall health and well-being of children with disabilities.  But it is also very expensive.  While insurance coverage varies, it often only covers this equipment in part, or does not cover it at all.  As a result, families are frequently forced to choose between what their children need and what they can afford.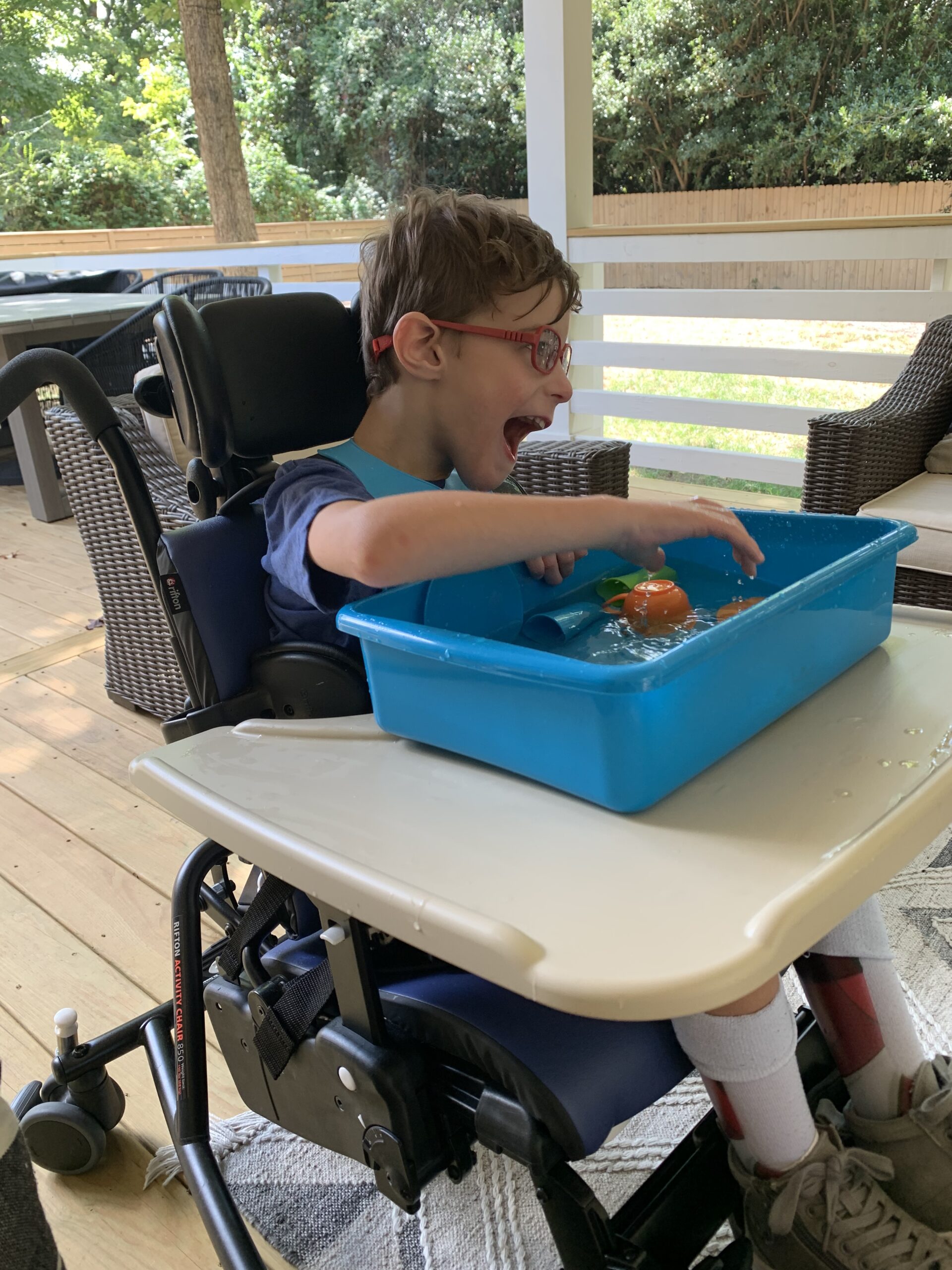 Activity Chair
Retail Price – $5,300-$6,000*
Gives sense of belonging and inclusiveness by allowing children to join their peers at eye level
Provides safe transfer to activities within the home or school
Promotes safe positional seating for eating, self-care, play and functional interaction with family and peers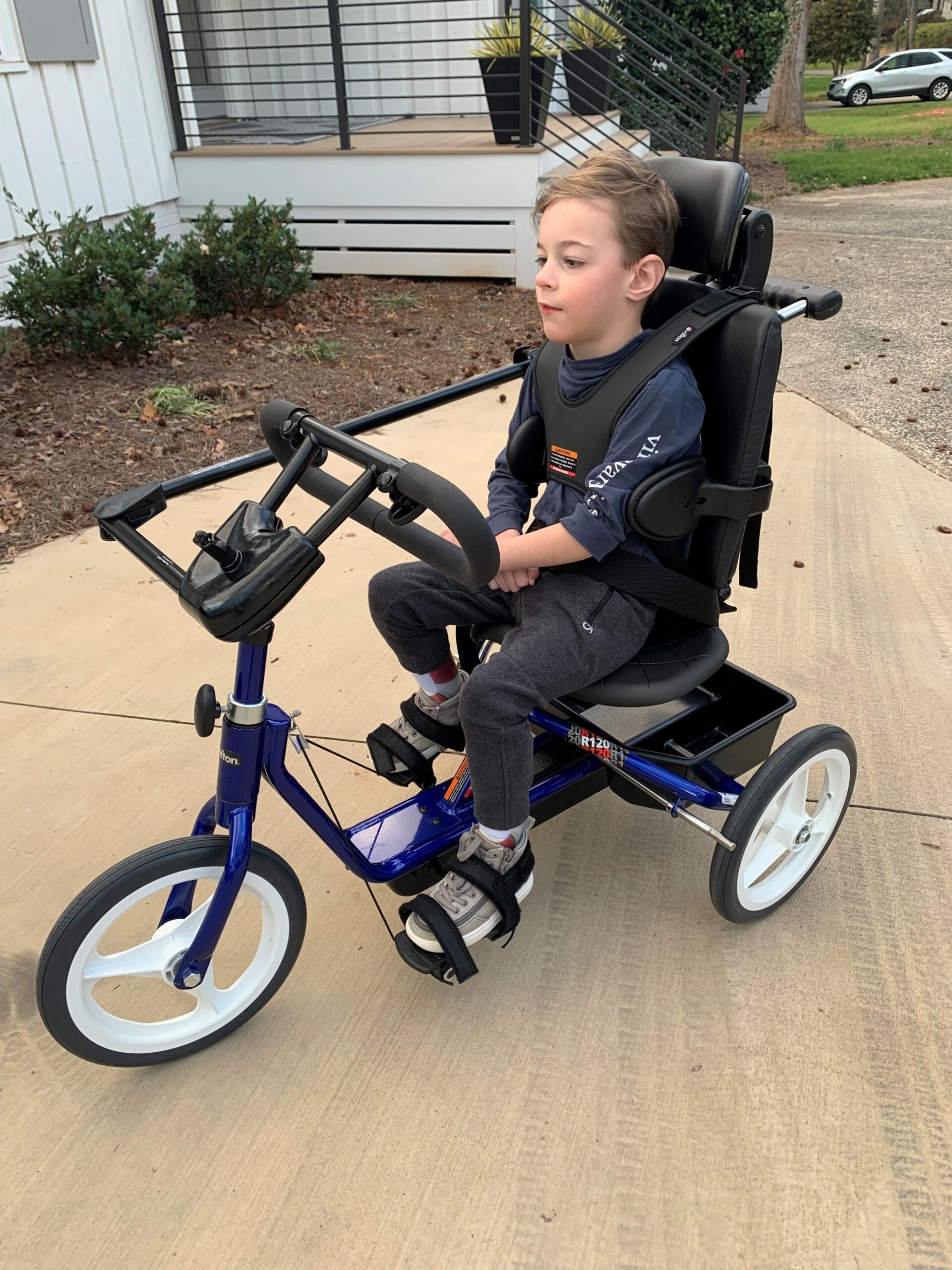 Adaptive Tricycle
Retail Price – $2,800-$3,865*
Strengthens muscles, improves range of motion and aids circulation
Improves lower extremity joint mobility and hand/eye coordination
Provides a sense of individuality and fosters peer interaction and social acceptance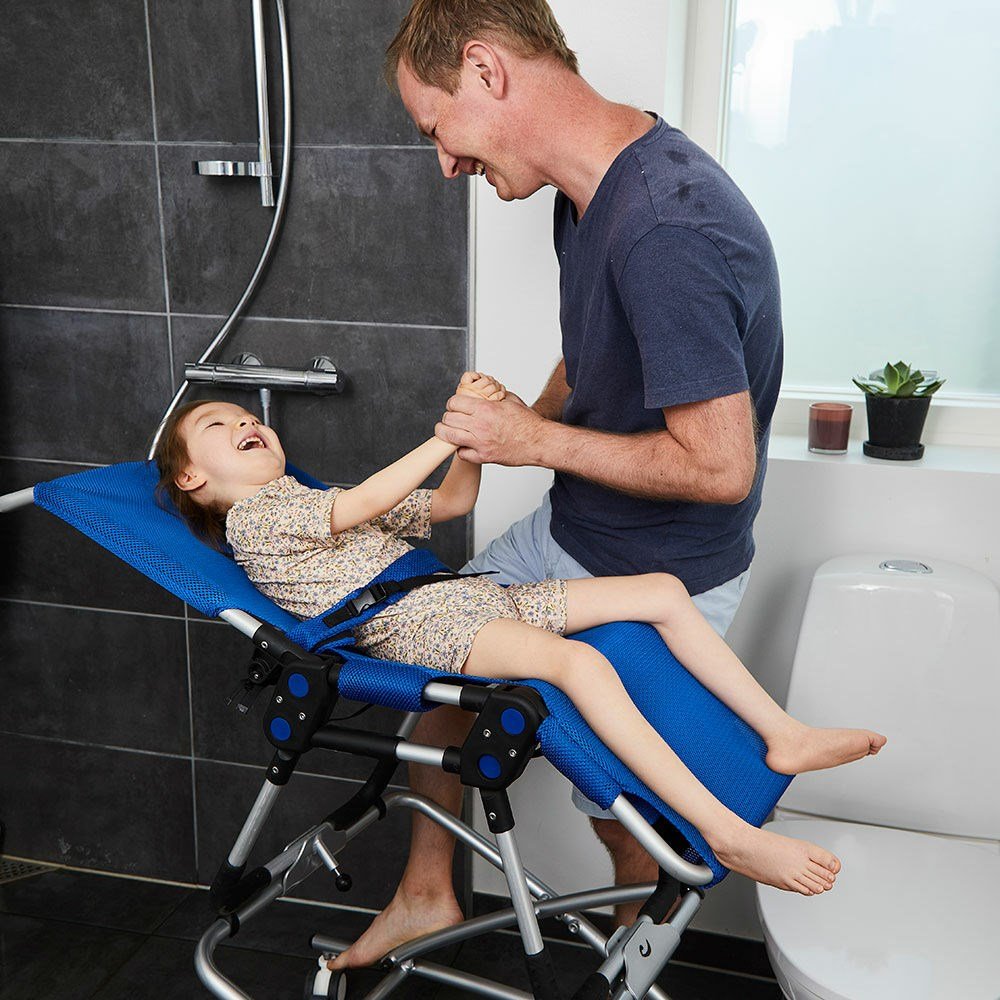 Bath Seat
Provides optimal and safe postural support during bathing
Promotes optimal biomechanics for family and caregivers during bathing, limiting back injuries
Allows children with poor head and trunk control the opportunity to play and engage in bath time while also maintaining a safe and supportive position
Stander
Assists in preventing orthopedic contractures and deformities of the foot and ankle
Promotes healthy pelvis and hip formation
Assists in breathing, digestion, bowel function, and socialization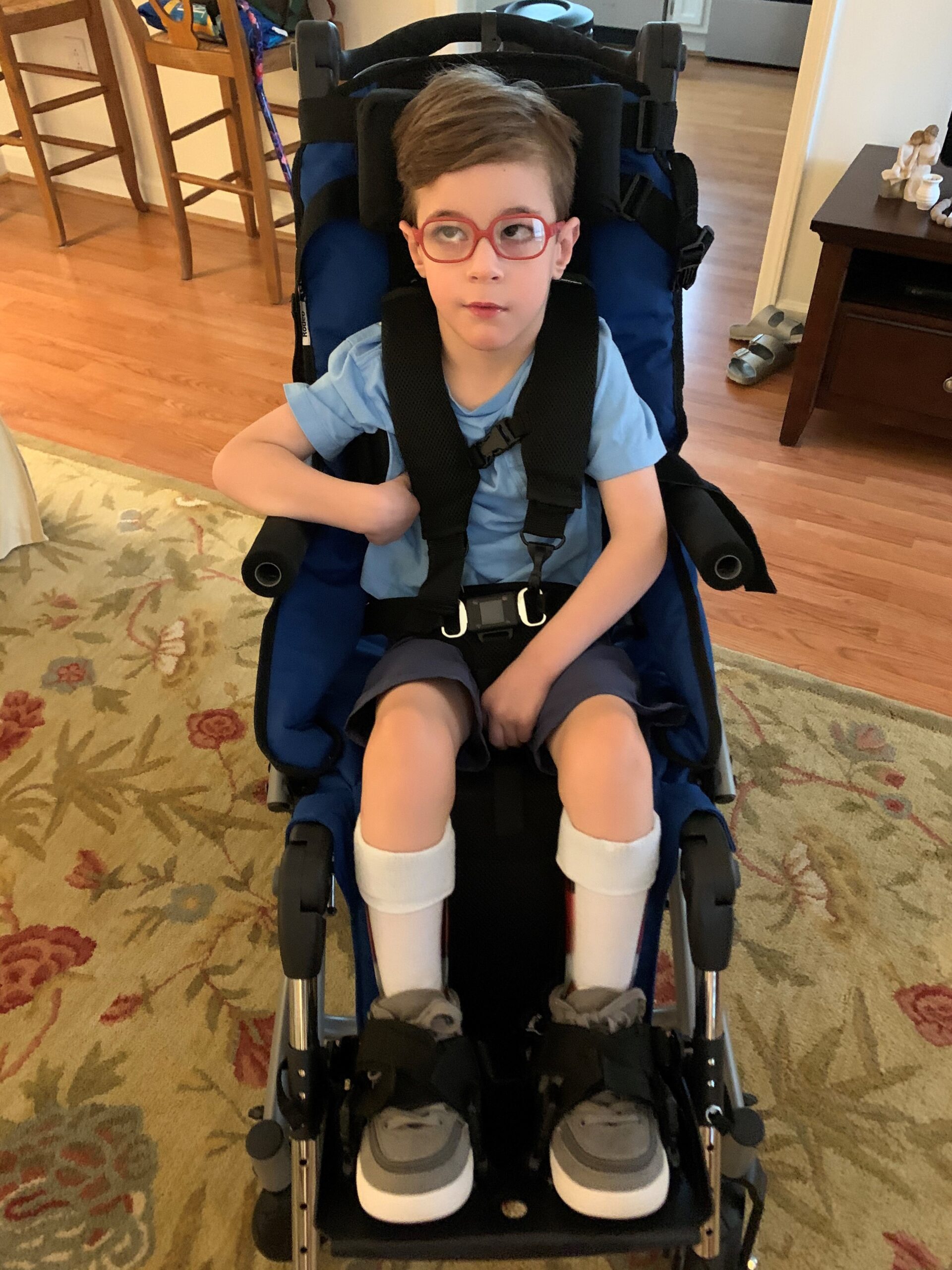 Adaptive Stroller
Increases sitting and positioning tolerance to decrease pain
Improves ability to interact and engage with their environment
Improves head and upper body control to support good neck/spinal alignment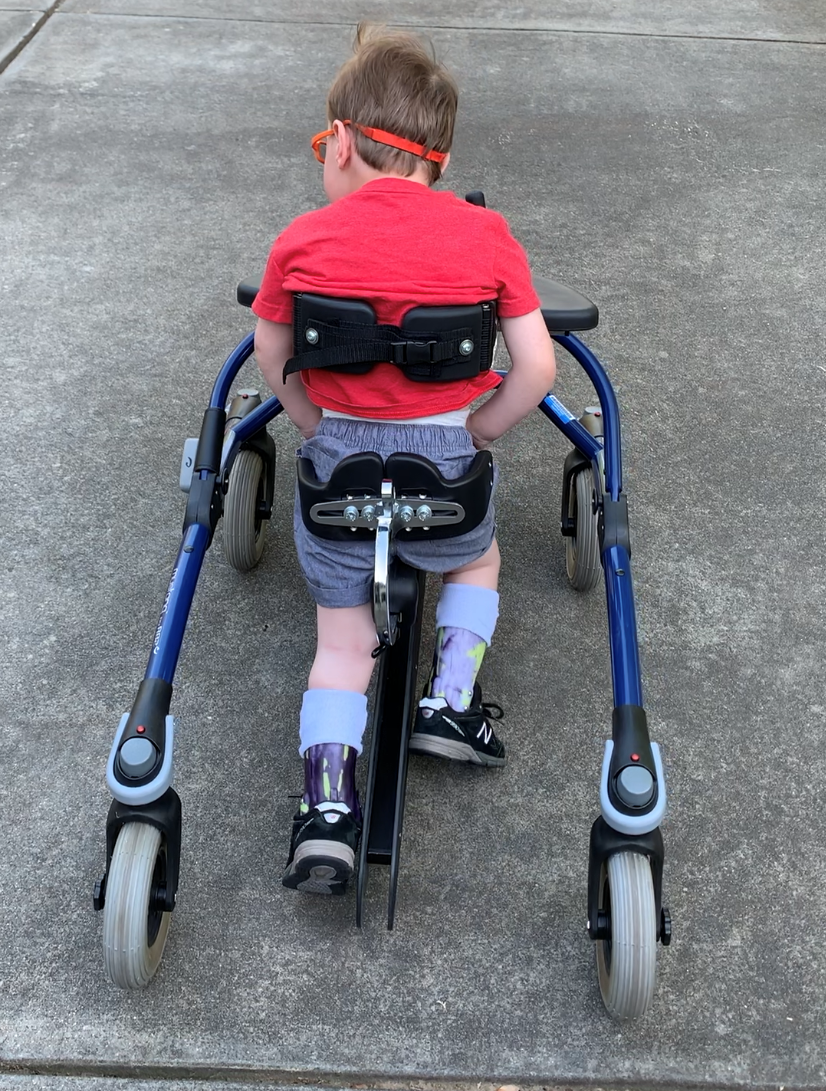 Gait Trainer
Encourages cognitive development through independent interaction and exploration of environment
Improves overall strength, respiration and digestion
Decreases the likelihood of lower extremity joint contractures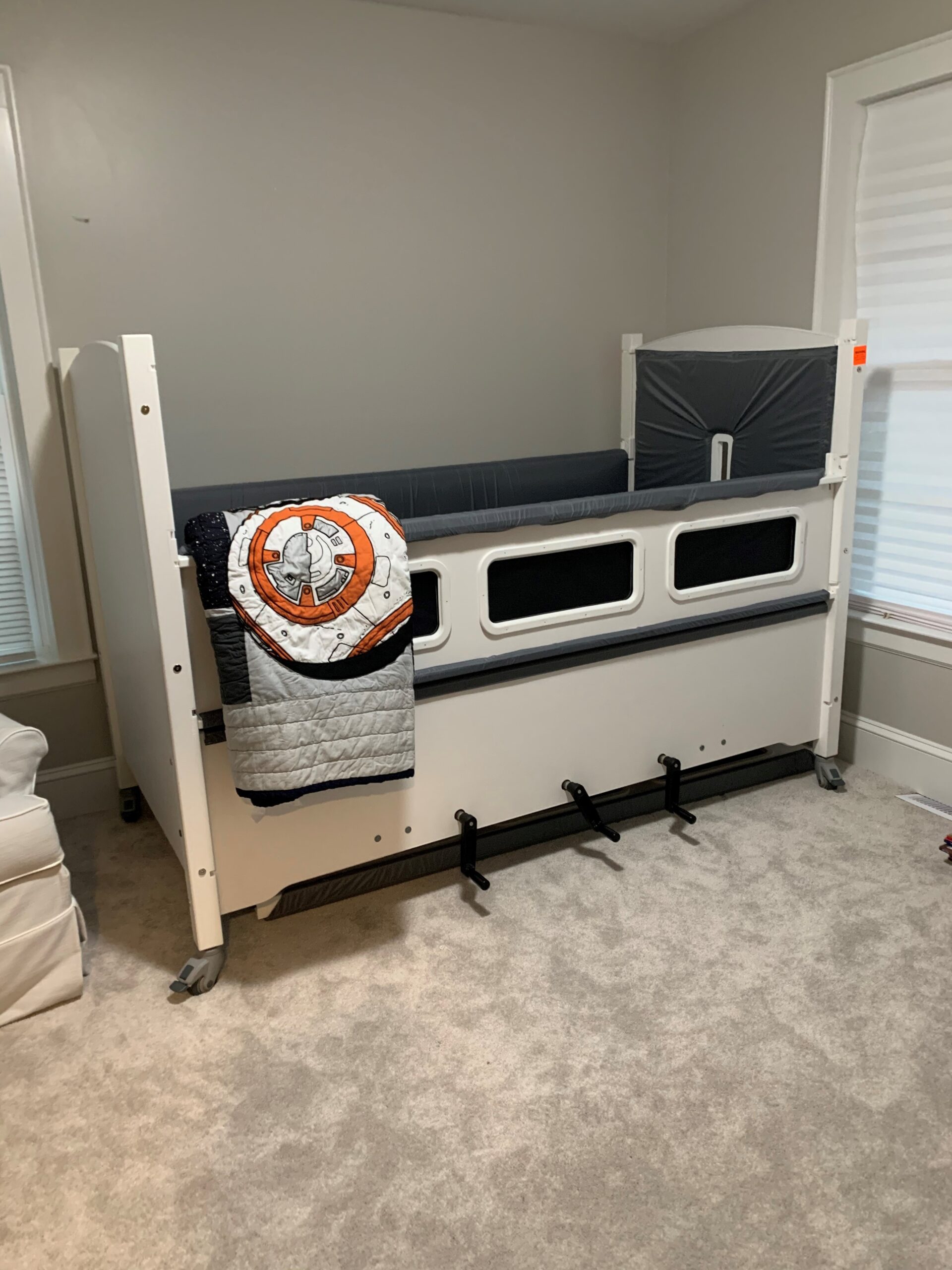 Adaptive Bed
Retail Price:  $6,800-$15,500*
Bed frame reduces the risk of entrapment of limbs
Mattress reduces incidence of pressure ulcers
Padding allows movement without the risk of head injury on the wood frame.
*all retail prices are approximate and based on equipment brand, size, attachments and add-ons